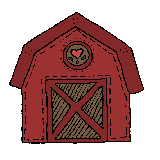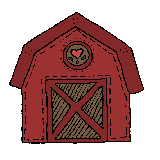 2022 August
Welcome to our CURRENT NEWS page. Hope what you find here will answer your questions. Or call me for more information. [308-946-4374]
On July 28, 2020 Denny passed away to his heavenly reward. While he was a big part of life here at Triple D Paints and moving forward without him seems impossible, however we are going to continue to offer our stallion's breeding and sell babies. Continue to check here for updates. It's impossible to delete his memory and impact here, so I'll leave this notice up for yet another season. Thank you for your prayers and support.
​
After a long dry hot summer to this point, the hay supply seems to be short. The cost will indeed rise as fuel and supply come into play. We are thankful that even with these challenges, there is still feed to be found.
​
We have added some pedigree photos for our two stallions. Do check them out on each stud's respective page, SIMPLY IT & HUSTLERS GOLD TEMON. I'm sure you'll like what you see.
We have also added a picture collage of each stallion's get on their respective page. Check those new pictures out as well.
BREEDING SEASON for 2022 is closed.
​
SBR for 2022 is filed with APHA and we look forward to those 2023 babies.
​
Check out our new VIDEO Page for full listing of fun viewing.
​
Do check back here to find the new adventures for the coming year as plans get agreed upon for next year's season. New projects are always fun and challenging.
Be sure and scroll through the news and pictures posted below for current happenings here at the ranch. Life ticks on and waits for no one. It's fun to share the progress of each project with the horses. Thanks for checking in here.
​
"And I saw heaven opened, and behold a white horse; and He that sat upon him was called Faithful and True, and in righteousness He does judge and make war".
Revelation 19:11
WEANING DAY
​
The day of separation is always on the calendar when those babes reach that age of maturity. While they are never excited about not having mom, it's a process for growth. WatchMistyHustle has been no different than past babies as she did lots of calling for mom. Made it through first night and the next couple of days will bring her into understanding that her life is now without mom. Her two sisters are stepping up to babysit her and getting back to pasture with the herd will be a couple of weeks away. This little filly is registered black, but lots of time in the sunshine has bleached out her hair coat color. She's going to be that smoky black color and next spring will give a certain preview of her color. Her future is not clear, but whatever she does, it will be with lots of style.
August 2022
​
How quickly the hot summer has ticked by. While the rain has been sparse, and the hay supply will be short and expensive, we have confidence that our God will indeed walk us through those difficult times as we remain in Him. Fear will cause us to act in haste while faith conquers all our worries as we must rest in Him. Remember:
"Without "faith" it's impossible to please Him, for he who comes to God must believe that He exists and that He is a rewarder of those that diligently see Him." Hebrews 11:6
"See then that you walk circumspectly, not as fools, but as wise, redeeming the time because the days are evil. Wherefore be ye not unwise, but understanding what the will of the Lord is." Ephesians 5: 15-17
AUGUST
When the temperatures soar, the stall with a fan is desired by all. And getting along is not an option if you want the shade. So, they all share the fan, hay and water putting down plenty of deposits.
Congratulations to Keir and Rowdy on their great showing at the County Fair this year. What a handsome duo they are.
As Res. Halter Gelding, Rowdy certainly was a stand out. His color and markings makes him a carbon copy of his sire, HustlersGoldTemon. We are all thrilled with this colt and his owner. Fun future days are indeed coming!
June 2022
​
Keir & Rowdy [HezaGoldenHeir] are now building that riding relationship. How exciting for both. Rowdy is riding like a champ as Keir learns his personality in the saddle. As a two-year old, this colt takes things in stride as he loves the personal attention from his owner. One cannot deny that he clearly is a stamp of perfection looking like his daddy [HustlersGoldTemon]. We all know it's in the cross and the bloodlines that do show themselves in each horse. A TB runs, a plow horse plows, a cow horse chases cows and a WP horse shows himself strong in his natural movement as a pleasure riding mount. Understanding those bloodlines and riding to that discipline, helps everyone excel to the winners circle.
Best wishes to all for this show season and beyond!
May/June
Miss Sierra Red Buck, [AKA Sugar] visited Teddy in Marquette at Dan Petersen's little ranch. Dan has a bit more room and shelter for the two extra horses. It was love at 1st sight! We are praying there is a baby on board for 2023 delivery! How exciting to see these 2 side by side clearly giving a peek at what this cross will produce. We thank Ken Boryca for the opportunity to expand the legacy of SimplyIt and his bloodline!
Confirmed: In foal for 2023
June 2022
Making plans for a 2023 baby with Breeze was scheduled this month with Judy Shuda's mare. It was an easy thing to plan when you have such a 2022 power house filly on the ground. We were excited to put Rafe [HustlersGoldTemon] together with this beautiful mare. Not only does she have eye appeal and a great disposition, her babies are real champions. How fun! We wish the very best to Judy and the future of this pairing!