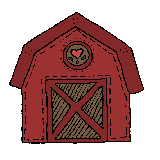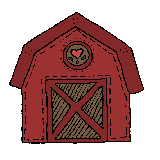 2021 November & December
Welcome to our CURRENT NEWS page. Hope what you find here will answer your questions. Or call me for more information. [308-946-4374]
On July 28, 2020 Denny passed away to his heavenly reward. While he was a big part of life here at Triple D Paints and moving forward without him seems impossible, however we are going to continue to offer our stallion's breeding and sell babies. Continue to check here for updates.
Thank you for your prayers and support.
​
Harvest has been zipping along bringing in the bountiful crop for 2021. The holiday season is quickly coming as well. Making Thanksgiving plans gets everyone thinking that Christmas is coming too. The New Year of 2022 will arrive shortly there after. We always pray for a mild winter, but know that snow will fall sometime throughout winter season.
​
We have added some pedigree photos for our two stallions. Do check them out on each stud's respective page, SIMPLY IT & HUSTLERS GOLD TEMON. I'm sure you'll like what you see.
We have also added a picture collage of each stallion's get on their respective page. Check those new pictures out as well.
BREEDING SEASON for 2022 is from February to June!
​
February 19, 2021 ShezSimplyMiFancy left us in an unfortunate accident as she was caste under a fence for too long being unable to regain standing, dying there. It was a sad day to say good bye as she was in foal for 2022 too. She loved being mom and was a great producer stamping her babies with looks and personality.
Check out our new VIDEO Page for full listing of fun viewing.
​
WatchMacieShine arrived June 13, 2019 and has not been a disappointment anywhere. See 2019 Foal Barn, pictures and pedigree below. She is being started in her 2 YO training.
Be sure and scroll through the news and pictures posted below for current happenings here at the ranch. Life ticks on and waits for no one. It's fun to share the progress of each project with the horses. Thanks for checking in here.
​
"And I saw heaven opened, and behold a white horse; and He that sat upon him was called Faithful and True, and in righteousness He does judge and make war".
Revelation 19:11
Christmas is coming,
The goose is getting fat...
December 2021
Now that the calendar has turned, life goes full throttle toward the 25th. Getting caught up in the hustle can be a distraction from the purpose of it all. Pushing away from the madness and taking time to reflect on the many blessings the Lord God of heaven has given us will enrich your season. While things seem to be grabbing at us, do take that much needed quiet time remembering "the reason for the season". The New Year will hold it's share of challenges and changes. But, till then, if we slow down and give thanks, we'll get through with amazingly clearer understanding.
November 2021
​
Working with a pitch fork is always the job when heading to the barn. Who needs to visit the gym when those stalls demand attention? The daily workout is always a must to keep a head of the pile up. Filling the loft with the small square bales of hay is another barn job.
​
October 2021
As a long 2 year old, WatchMacieShine, aka-Macie is maturing to the point of introducing her to more serious training is now the order. The fun in working with her is that she quickly grasp what you want her to do. Tying her head to the left and right to make sure she understands following her nose was an easy task as she quickly understood the concept. Thus she told me that she is a lefty. When you get them to come around to the left or right that can be a life saver in an unexpected situation for there is always a STOP in the pull around. That keeps you in the saddle and stops bad behavior or developing any bad habits.
The "driving lines" are the next phase before putting your foot in the stirrup.
In her lunging movement, she is saying clearly that she is going to be a serious Western Pleasure ride. Excited as she is the last baby her mama had before she died. A legacy to her great production.
​
A BIG thank you shout-out to Dan & Bonnie [friends from Marquette, NE] who stepped in to help reset a new post for the gate. It was a detailed job, but in the end, the leveled gate was testimony of the diligent work and job we were able to accomplish.
So many do not know how to build fences or set gates, but these folks knew how it needed to be done! The gate swings better than ever. Now there are other posts replacements needed.
We had a great day to work outside with clouds and a nice breeze.
Thanks to them and the Lord in all He does.
Photo to the right was an easy capture at sunrise in August. Here at TripleDPaints we do enjoy the beauty that surrounds us thanking the Lord each day!
OCTOBER 2021
How exciting to see our LOGO on the rear window of the Duramax Chevy! What a great place to advertise when out and about! Many thanks to Caron, our neighbor, who was able to create the window decal from the LOGO created years ago. It's been used on our business cards, this website and other places. So, to see it on the pick-up window, was certainly a stand out!
​
​
​
​
October 2021
Clearing and cleaning up the old hay that builds around the feeders is always a job that interreges the ponies. We've had them pawing in the smoldering embers singeing their tail and fetlocks. Silly horses. And, ShezaGoldStar was no exception to checking out the smoke. She was chased out to pasture before she got too deep into this.
​
August 2021
HEZSIMPLYASTAR-aka-Ritchie, now resides with his new owner, Kelsey in Pennsylvania. He moved into her barn on August 8, 2021. It was an exciting time for everyone. We all thank Caron & Keir Albert for their excellent care and delivery of Ritchie to his new home! He's made an easy adjustment to his new playmates and owner. Kelsey has made long range plans for him to become her herd stallion. Fun times for everyone. We are all confident that the stamp he will put on his babies will certainly make them potentially world champions.
Congratulations to everyone! Here at TripleDPaints placing our babies with folks who will love and care for them is important in every sale. In that we are happy that this is a perfect match for everyone.
​
​
​
​
​
​
​
​
​
​
​
​
​
​
​
​
​
​
​
​
WatchMacieShine-aka-Macie is a strong stylish two year old filly who is still growing into that potential of being a solid western pleasure prospect. Gone are the days of working those young horses to be a performance horse that doesn't miss a step when they have not matured physically or mentally. And in that, we want her to be a solid riding performance horse for years to come. Then, one day she'll be a great producer.
We lost her mom earlier this year, so she has the responsibility to carry on that bloodline of being a successful producer. Without a doubt she will rise to the occasion. Watch for WatchMacieShine!
​
​
​