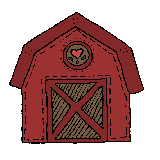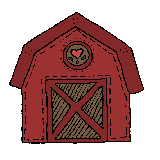 2022 May & June
Welcome to our CURRENT NEWS page. Hope what you find here will answer your questions. Or call me for more information. [308-946-4374]
On July 28, 2020 Denny passed away to his heavenly reward. While he was a big part of life here at Triple D Paints and moving forward without him seems impossible, however we are going to continue to offer our stallion's breeding and sell babies. Continue to check here for updates.
Thank you for your prayers and support.
​
After a long dry spell, the heavens have opened and those spring rains are now watering the dry and thirsty land. We thank the Lord for the rain and the spring life it brings. Pastures and hay will be plentiful. Things feel clean and refreshed.
​
We have added some pedigree photos for our two stallions. Do check them out on each stud's respective page, SIMPLY IT & HUSTLERS GOLD TEMON. I'm sure you'll like what you see.
We have also added a picture collage of each stallion's get on their respective page. Check those new pictures out as well.
BREEDING SEASON for 2022 is from February to June!
​
February 19, 2021 ShezSimplyMiFancy left us in an unfortunate accident as she was caste under a fence for too long being unable to regain standing, dying there. It was a sad day to say good bye as she was in foal for 2022 too. She loved being mom and was a great producer stamping her babies with looks and personality.
Check out our new VIDEO Page for full listing of fun viewing.
​
WatchMacieShine arrived June 13, 2019 and has not been a disappointment. As a 3 yr. old, she's riding like the fun filly that she is. She loves her pasture time as well as the stall. See the picture collage below.
Be sure and scroll through the news and pictures posted below for current happenings here at the ranch. Life ticks on and waits for no one. It's fun to share the progress of each project with the horses. Thanks for checking in here.
​
"And I saw heaven opened, and behold a white horse; and He that sat upon him was called Faithful and True, and in righteousness He does judge and make war".
Revelation 19:11
May 2022
As little Misty hits those growth spirts, she is becoming a confident little girl in the pasture. She loves the fresh grass, but more so playing with the other horses. She's always ready for a good rub down enjoying hands on. When you get a baby with a sweet disposition, it's a blessing for everyone. Watching this filly move across the pasture shows the ease of movement by which she can lope and jog while at a moment's notice can kick it into high gear. Natural movement is fun to watch in those little ones.
Whatever her future holds, she's going to be noticed wherever she goes and whatever she does.
May 2022
Spring brings saddle time again when riding outdoors. What a fun time for Macie & me as we loaded up and headed over to the neighbors after an invite to join them in their round riding arena. A little ponying for Macie and Keir set the tone for a great ride that we all enjoyed. Trailer loading is still not Macie's fav...but she did finally agree we were going to stay with it until she jumped in. Bently is a great horse to pony with as he simply goes forward no matter the job.
Thanks to Dawn/Jerry for helping load Macie and Keir and Bently for the ride time. Greater days yet to come.
April
With lots of hours and the repurposing of all sorts of items, an inviting firepits area has been constructed to enjoy outside time. This year's windy conditions has not provided many ideal conditions to sit in the area. Surely there will be time to enjoy. A big thanks to daughter Dawn and husband Jerry for all their hard work and ideas to bring this creation for enjoyment.
Do stop by anytime for a visit and refreshments and maybe even a little warming at the fire and the story of how this unfolded and is still being built.
March 20, 2022
​
With the help of Jerry & Dawn, we were able to display our new logo sign. Creative minds coming together can certainly result in a new and updated look.
After having the TRIPLEDPAINTS logo sign made, we needed a way and place to display it. Restoring an old horse yoke was so fitting to use as the hanger for this logo sign.
The design was birthed many years ago and it is so fun to see the theme being carried through in so many ways here. A big thanks to Jerry and Dawn with all their help!
BABY ANNOUNCMENT!
​
On a snowy Wednesday late morning, this little girl popped into our world after 339 days. How exciting to greet her with our daughter & husband here to help. While Ruthie delivered out in the yard, with the neighbors extra help, we all got her into the stall with dry bedding. Mama is a pasture mare and the stall assignment seemed a bit confining at first. But for now she has settled in while this little leggy girl bounces around in the dry bedding. Names are starting to be thought of. So many options, Barn name: Misty! Looks like our color options are buckskin, bay, or smoky black with black mane & tail. Exciting!
March 2022
​
Spring time brings the new babies and new projects. We are building that fellowship area with a custom fire pit designed and built by Dawn and her husband, Jerry. How exciting to see this whole project unfold. As always with what is to be a simple little build, things always get more complicated taking more time than originally planned. But these two certainly have the know how in getting it done. Stop by anytime to see and enjoy. Seeing those new babies needs to be in that visit too!