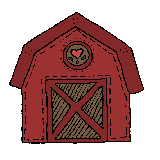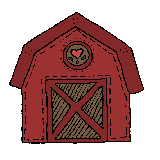 2021
July & August
Welcome to our CURRENT NEWS page. Hope what you find here will answer your questions. Or call me for more information.
On July 28, 2020 Denny passed away to his heavenly reward. While he was a big part of life here at Triple D Paints and moving forward without him seems impossible, we are going to continue to offer our stallion's breeding and sell babies. Continue to check here for updates.
Thank you for your prayers and support.
​
Riding season is here as the temps warm up for those "in the saddle rides". ShezaGoldStar has been under saddle numerous times as Keir Albert tagged her for his 2021 4-H project. They're headed to July State 4-H in Showmanship and Halter Mares with her for his first year of showing. Wet saddle blanket times have started as he develops his riding ability. He will also be showing YLL with Rowdy in the State competition. We're excited to see this young man become the horseman he is working toward.
​
We have added some pedigree photos for our two stallions. Do check them out on each stud's respective page, SIMPLY IT & HUSTLERS GOLD TEMON. I'm sure you'll like what you see.
We have also added a picture collage of each stallion's get on their respective page. Check those new pictures out as well.
BREEDING SEASON for 2021 is now CLOSED!
​
February 19, 2021 ShezSimplyMiFancy left us in an unfortunate accident as she was caste under a fence for too long being unable to regain standing, dying there. It was a sad day to say good bye as she was in foal for 2022 too. She loved being mom and was a great producer stamping her babies with looks and personality.
March 19, 2021 SimplyHuslersHeir delivered a bouncing baby boy. How happy everyone, including Reba, was that he finally arrived.
WatchMacieShine arrived June 13, 2019 and has not been a disappointment anywhere. See 2019 Foal Barn, pictures and pedigree below. She is being started in her 2 YO training.
SimplyHuslersHeir delivered a palomino colt on 2/16/2020 @ 1:30 a.m. You can see a little presentation video on the 2020 Foal Barn page. This little white horse was weaned at 4 months and moved to his new home in January 2021. Everyone is happy!
​
​
"And I saw heaven opened, and behold a white horse; and He that sat upon him was called Faithful and True, and in righteousness He does judge and make war".
Revelation 19:11
Congratulations to Don/Judy Shuda. They brought Breeze to have an encounter with [HustlersGoldTemon] Rafe. While the breeding date is at the end of the season, they connected and Breeze is in foal for 2022 delivery.
Everyone is super excited about all the possibilities that this cross will produce. Besides Breeze being a beautiful mare, her disposition is top notch. When you handle another mare for the stallion, you will quickly find out their personality.
If you check the "color coat calculator" listed here under the "mare barn" tab, you can see what this cross could produce.
Be reminded that the 2022 breeding season will arrive sooner than you think. So, if you have plans to breed your mare with one of our great boys, call.
When this new arrival hits the ground, you can know we will be sharing those pictures.
Say "Hello" to this guy, Ritchie. However, after a short time of being advertised on Dream Horse, he has been sold. So, we will be saying "Good-bye" while his new owner is beyond excited! He will join Kelsey in PA in August. She has great plans for him and his future. The quality of his coloring, blue eyes, build, movement and disposition will make a great addition to her horse operation as his future job will be a sire to her mares.
We are excited for Kelsey and Ritchie. The next change in his life will be weaning before he makes the journey east to PA.
As the Lord orders the steps of a righteous man, He has arranged the timing that our great neighbors will be traveling east to OH for a Longhorn cattle run. In that, they will be carrying little Happy Days to his new owner.
Will be posting those up dated photos here as a testimony to the new life of this little guy. His mama has given us some really great babies in the past and she is in foal for 2022. Stay tuned to things that are unfolding here at TripleDPaints.
BuckskinJackieJo [AKA-Ruthie} joined our small band of mares early in 2021 after ShezSimplyMiFancy passed away. It was hard to say good-by to Rosie, but her replacement is able to easily rise to her spot. We call her Ruthie and she quickly became part of the small band of mares. It has been fun to watch the interactions between the horses as she made her presence known. HustlersGoldTemon was immediately in love with her. When she got to join the mare yard, Macie thought she might be able to find some milk. Ruthie was intent on claiming Ritchie much to mom's dismay. They all got it figured out. This mare came to us from TwoBarDQuarterHorses. What a blessing she has been. She is in foal for Feb. 2022 delivery with a Rafe baby. We are excited at the expected delivery of this baby. That has been her life's work and Don Dush testifies to the fact she's a great mom. It certainly will be an expectant APHA baby. She has produced many great AQHA babies for Don. Now what will that APHA baby look like? Exciting times for sure.
Maggie & Keir Albert tested their showing ability in Albion at a Loup Valley Conference Show the first week end in June. They pulled 1st place in Aged Mares and 2nd purple in Intermediate Showmanship. The show season has officially kicked off with Rowdy riding along to stand 1st in Yearling Geldings. It was a great day for everyone. Amy Burruss joined us for all the fun. Her help was more than valuable!
Early Friday morning at 5 a.m. Reba delivered her colorful baby.
How exciting to see this healthy baby boy! Richie is his barn name with
HezHustlersStar or HezaFancy Husler - pending.
See more info in the 2021 Foal Barn.
February 2021:
Getting drone footage of one's place is exciting!
A big thank you to
Keir Albert of Central City!
February 2021
​
Expecting a new baby soon. When we have that little one on the ground, we'll be posting announcement pictures here for all to see. Praying the cold will warm up some for that arrival day.
Enjoy the short video posted below to see some of our winter.
ShezaGoldStar
AKA-Maggie is now 10 years old. To celebrate her life from that first day and her first year, we are posting this short video.
She's been a fun filly/mare to own and enjoy her talent, color and willingness to be that hard working girl. Someday she certainly will give us that long awaited for baby. Since everything produces after it's own kind, we expect she'll give us eye candy for all to enjoy.
Happy Birthday Maggie...
August 2020
We are please to announce that Rowdy will be moving to a new home in the neighborhood this fall. Keir Albert is his new owner and we couldn't be more pleased for both Rowdy and Keir! Exciting times are on tap for both horse and owner! Plus we get to witness and help in all the fun details coming for the new year! Congratulations to
ALBERT ACRES!
June 2020
This year we celebrated our Golden Wedding Anniversary,6/6/1970. We had friends over for a cookout and a special gal came to get some snap shots to mark our 50 years together. Figuring that we needed to create a memory, here are a few of those pictures.
​
​
Triple D Paints announce the arrival of our one and only 2020 foal. Numbers are not so important when the quality arrives in such a nice package! This little guy seems to be a carbon copy of his daddy, HustlersGoldTemon-aka-Rafe. Mama and baby are doing terrific. So many things to learn, so much fun to watch grow. Check out 2020 Foal Barn for a short picture slide show of his first hours and days.
This is how we PAINT at TripleDPaints!
Watch short video on
TripleDPaints Stallions.