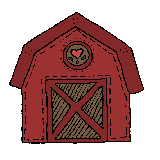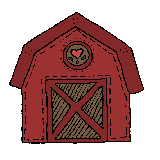 2023 November/December
​
Welcome to our CURRENT NEWS page. Hope what you find here will answer your questions. Or call me for more information. [308-946-4374]
​
Some may wonder why we are called "Triple D Paints". Back in the 1990's we lived in Grand Island & offered riding lessons & training which was given by Denny, Diane & Danyal. We were drawn to APHA purchasing our 1st one here in Nebraska. So, it seemed fitting to be Triple D Paints. So that's SIMPLY IT... While Denny left us for eternity in July 2020, we are still TRIPLEDPAINTS.
​
Hello FALL! The fall equinox marks the beginning of shorter daylight days and cooler temps. While the flies have been serious this year, we welcome their end with the cooler temps. It's a great time of the year to enjoy the weanlings teaching them basics. Enjoy your babies!
​
​
We have added some pedigree photos for our two stallions. Do check them out on each stud's respective page, SIMPLY IT & HUSTLERS GOLD TEMON. I'm sure you'll like what you see.
We have also added a picture collage of each stallion's get on their respective page. Check those new pictures out as well.
​
​
Check out our new VIDEO Page for full listing of fun viewing
​
Do check out the 2023 Foal Barn. The new babies sired by HustlersGoldTemon are all so different. One is a Gold Champaign-colt, one is steel gray or black-filly, one is palomino-filly.
​
Be sure and scroll through the news and pictures posted below for current happenings here at the ranch. Life ticks on and waits for no one. It's fun to share the progress of each project with the horses. Thanks for checking in here.
​
See FOALS 2023 here.
​
"And I saw heaven opened, and behold a white horse; and He that sat upon him was called Faithful and True, and in righteousness He does judge and make war".
Revelation 19:11
And He said unto them, Go ye into all the

world

and preach the Gospel to every creature." Mark 16:15
Rona pictured to the left has the most unusual face markings making her a stand out. What fun she has been in her weanling training. Great days are a head for her.
​
Macie & Candy napping together on a beautiful fall afternoon.
Photo collages here testify to the growth of the three babies that joined our herd in 2023.
June 13
It was an exciting morning after the long 11 month wait for this little girl to pop out. She came ready to get up and get moving. Rona means: mighty power/warrior. That this little filly is, as she popped up ready to get moving and eat right after arrival. What fun days ahead. Will need genetic testing.
Stay tuned for results.
May 11, 2023
​
Shall we play a game?
Look at this beautiful filly that arrived in Don/Judy Shuda's barn! What a testimony to the cross of this mare with HustlersGoldTemon.
What color will she be?
At this point pulling tail hairs will stop speculation giving way to her actual genetic color.
​
Check 2023 Foal barn for more pictures.
May 2023


Pasture grazing is always something the ponies anxiously await for and that open gate. And, they are off to those greener pastures.
APRIL 2023
​
Spring riding has begun. It's time to get those ponies out and about. Fun times for everyone. Training isn't just round pen work, it's taking them everywhere you can exposing them to lots of different situations. Misty is now that yearling while Rowdy is three.
click on his name
His registration papers arrived this week. He is officially a "Gold Champagne" colored baby. And, he is in the "regular" registry as he has more than 2" of pink skin in the qualifying areas...like his whole body is "pink" skin. What a fun little guy he is. The tests listed at the bottom tell a more detailed story about his genetics. He is growing and loves being in the pasture. All the other mares keep a close eye on him to be sure he's ok. His blue eyes are always on alert.
March 27, 2023
While the calendar says spring and time has sprung forward, we still have a touch of winter here in central NE. The snow covered trees and all things outside, sure have that winter look. Those warmer temps must be coming and the moisture is welcome.
Click on envelope to the right to learn more about the "Champagne"
color of horses from the Veterinary Genetics Laboratory, Davis, CA.
Day 2
Dawn & Jerry came by to meet and greet the new little guy. The hands on is always a good thing. They are Harley riders, but jump right in with the ponies. Fun times for all!
Click on buttons below for parents pedigree.
March 16,2023
At about 10 a.m. Ruthie was ready to deliver her 2nd Rafe baby. While it was cold and snowy, I got her in the barn and helped pull this little guy out into the world. What an exciting time it was! Several friends came by to witness it all. From the 1st standing and steps to that 1st suck it was so much fun to be part of it. We all got lots of pictures taken for our memories. Last year this combo produced a beautiful black filly while this year we have this light coffee colored blue eyed colt. What a contrast! Stay tuned for color coat testing results as many opinions of what he will be, abound. Whatever his color title will be, his name is Ruben-behold my son. His APHA name WATCHRUBENHUSTLE.