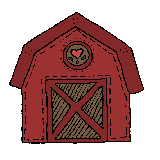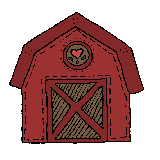 2023 March
​
Welcome to our CURRENT NEWS page. Hope what you find here will answer your questions. Or call me for more information. [308-946-4374]
​
Some may wonder why we are called "Triple D Paints". Back in the 1990's we lived in Grand Island & offered riding lessons & training which was given by Denny, Diane & Danyal. We were drawn to APHA purchasing our 1st one here in Nebraska. So, it seemed fitting to be Triple D Paints. So that's SIMPLY IT... While Denny left us for eternity in July 2020, we are still TRIPLEDPAINTS.
​
After a long dry hot summer to this point, the hay supply seems to be short. The cost will indeed rise as fuel and supply come into play. We are thankful that even with these challenges, there is still feed to be found with 300 put in the barn.
​
We have added some pedigree photos for our two stallions. Do check them out on each stud's respective page, SIMPLY IT & HUSTLERS GOLD TEMON. I'm sure you'll like what you see.
We have also added a picture collage of each stallion's get on their respective page. Check those new pictures out as well.
​
​
Check out our new VIDEO Page for full listing of fun viewing
Do check back here to find the new adventures for the coming year. New projects are always fun and challenging like CANDY EYED HONEY. A "perlino" colored filly has joined the herd.
​
Be sure and scroll through the news and pictures posted below for current happenings here at the ranch. Life ticks on and waits for no one. It's fun to share the progress of each project with the horses. Thanks for checking in here.
​
Spring 2023 and the new babies are arriving. Exciting times for sure! FOALS 2023.
​
"And I saw heaven opened, and behold a white horse; and He that sat upon him was called Faithful and True, and in righteousness He does judge and make war".
Revelation 19:11
Click on envelope to the right to learn more about the "Champagne"
color of horses from the Veterinary Genetics Laboratory, Davis, CA.
Day 2
Dawn & Jerry came by to meet and greet the new little guy. The hands on is always a good thing. They are Harley riders, but jump right in with the ponies. Fun times for all!
Click on buttons below for parents pedigree.
March 16,2023
At about 10 a.m. Ruthie was ready to deliver her 2nd Rafe baby. While it was cold and snowy, I got her in the barn and helped pull this little guy out into the world. What an exciting time it was! Several friends came by to witness it all. From the 1st standing and steps to that 1st suck it was so much fun to be part of it. We all got lots of pictures taken for our memories. Last year this combo produced a beautiful black filly while this year we have this light coffee colored blue eyed colt. What a contrast! Stay tuned for color coat testing results as many opinions of what he will be, abound. Whatever his color title will be, his name is Ruben-behold my son. His APHA name WATCHRUBENHUSTLE.
March
​
CandyEyedHoney certainly hasn't had her spring bubble bath yet. Her "perlino" color/blue eyes will clearly need summer shade. As she gets a little "tie time" in the stall, that look says it all. Looking at this yearling filly, it's clear she has all the good confirmation traits you want in your mares. Her short back, round rump, long legs, nice neck and pretty head gives a peek into her future build. While all that is desired, if what's between her ears is dull, it's a difficult task to bring her in-line. However, this filly is a quick learner while she is not a dead head. A little YLL training is on the calendar when weather conditions permit. Fun times as we all learn together.
February 26, 2023
After spending a week at ISU, they were able to isolate and diagnose the breathing issue Maggie had been struggling with for over 2 years. Pictured with Mags and me is
Dr. Cosette Faivre. >>>
The issue she had was an unknown bacteria in her "guttural pouchs". What is that you might ask. Or maybe you didn't know of horses having any such thing, as I sure didn't. We've all been in school through all of this. Prescribed treatment from ISU has yielded great results.
Pictured to the left is a brief description of the "guttural pouch". Researching this can give great insight to yet another function within our horses.
February
​
Pictured to the left is Maggie [ShezaGoldStar] with Brandon Burruss and Diane at Iowa State University in Ames, IA.
​
After 2+ years of finding no help for the breathing issues Maggie has been dealing with, I called ISU making an appointment with them to examine her. Brandon will graduate with his doctorate in veterinary medicine this spring. He met us there that day showing us the place to go. It was so good to see him and have his help. Mags made the trip well and was certainly needing help. I'm excited to know that she's getting help and that this young man will very soon be a vet!