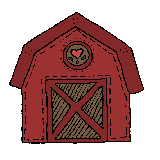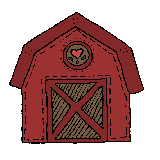 2005 APHA Overo Palomino Stallion
Here is a Western Pleasure stallion who has the mind, ability, and looks to turn heads. After over 15 months of professional training, it was time to come home and meet the girls producing some babies that have not disappointed. His pedigree back only three generations has tallied over 556.5 points in Halter, WP, YLL, WH, Showmanship, Western Riding, Reining and Dally Heading in AQHA and APHA.
5[6]-Panel testing: GBED-N/N; HERDA-N/N; HYPP-N/N; MH-N/N; PSSM1-N/N; LWO-N/0.
On a beautiful September 2010 day we showered, trimmed, and groomed Rafe and ourselves for a photo shoot. He did find the whole matter entertaining and loved the attention. After snapping over 300 pictures, we were sure we had captured some good ones.
This guy has, to date, put the beautiful eyes, little ears and flattering head on his get. He is a great color producer siring black/white, palomino/white and sorrel/white. You can calculate your percent chances at what color you may get when crossed with your mare. Check that out right here.
Rafe has a balanced top line with a hip that is built for movement. His legs are straight and you will never find better hoofed babies with solid thick hoof walls whether white or black.
Color, personality, balance...
His tail is one that many only dream of. If not trimmed it will drag on the ground. He styles a thin white mane which is a dream for banding. He stands 15.3 h.h.
1/10/2016
Pictured to the right are some random shots of HustlersGoldTemon. This guy is now 11 and as fit as ever. His babies are maturing into some amazing pleasure horses. Stud ownership is certainly an education which we have enjoyed. You can see that Denny can easily handle him without his halter. We owned his sire and dam years back and they were amazing horses. I don't think we really understood the importance of their personalities until we now see those grand get. He has the color, moves, looks and personality in making a great cross with your mare. Stop by any time to get your eyes and hands on him.
Below is a picture collage of Rafe's babies from 2009-2014. He has a pretty good palomino production line. We are thrilled with the color that he has produced. Watch for those 2016 and beyond babies. New foals can be found in the Foal Barn