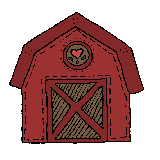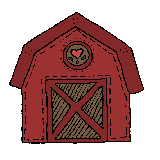 Listed below are some of our for sale & sold horses. Contact us if you have any questions.
Details below.
HezaNewTradition
2017 APHA Sorrel Overo Colt;
DOB: 4/24/17; we call him Rocky; offering for sale this outstanding colt who has eye appeal all the way around. 2018 YLL class will be a showstopper; ride him at two and then put him in the stud pen. Don't miss out on the quality in this guy! See 2017 Foal Barn for details. Updated photos coming late summer.
Available after weaning [9/1/17]
$5,000
SOLD
​
ShezFoolsGold
2016 APHA SB Palomino Filly;
AKA-Mabelline or Mabels; We are excited to offer this filly for your consideration. She stands 14.1 withers & 14.2 hip [5/30/17]; 2 blue eyes; she moves with a level top line; will ride WP or English; She bathes & clips; has been started in YLL; UPTD on all care; She is ready to be your special horse.
SOLD: Travis Jacobson is the new owner of Mabels. He came on 7/30/17 & we loaded her in his trailer to head for her new address in Kearney, NE. We know this is a good fit for everyone! CONGRATULATIONS Travis!!!
ITS SIMPLY SHEZ AWSUM
2013 APHA Filly-SOLD to Amber Johnson of Omaha. This filly shows huge promise in so many ways. She has the looks, style and ability for such a great future. And Amber has big plans for that great future. We are excited about all those plans too! Amber boards at Elkhorn Equestrian Center in Elkhorn, NE. The little country filly is now living in the city in a really nice place with great care!
We wish them the very best and look forward to seeing them in many show seasons to come.
Simply It X Awesome Opposition
HEZA RED HOT HUSTLE
2012 APHA Sorrel Overo Gelding FOR SALE. Here is a guy who arrived in late July and has never stopped stealing the show. His color is loud, his personality is bold, and his movement is classic making him top quality. He has been worked on the lunge line, limited showing, and does all the things you do in that yearling year. You show this colt something once, he is ready to give it to you on count two. Great WP future...
SOLD!
Click on photo to see show.
Hustlers Gold Temon X Simply Hustlers Heir
SHEZ FANCY GOLD
2013 didn't disappoint with the arrival of this little gal. She has all the color, build and personality you could order. She worked well in YLL and is now riding at three. This filly is amazing as we are putting her through the paces. We expect great things from her as we take our time. [Her full sister is now five and riding like a champ. She won YLL and 2LL at the NE State 4-H Shows in those respective years.]
SOLD
Click on photo to see show.
Hustlers Gold Temon X Shez Simply Mi Fancy
Sheza Royal Babe @ 3.5 months
Sheza Royal Babe @ 3.5 months
SHEZA ROYAL BABE
Our one and only baby for 2014 is a real winner. She has all the color you need with two blue eyes and loves lots of hands on anytime you are near. Weaned her at 3 months as she was eating and mom needed more space. This gal is a sweepy mover too. AKA-Robin, this filly has a personality like none other. She gets excited about nothing and is willing to do whatever you ask for we have never had to correct/dicipline her. She will YLL in 2015.
Click on photo to see more pix.
Congratulations to Denise/Ali Winsterman on their purchase of Robin! Great things are ahead for all!
SOLD
Hustlers Gold Temon X Simply Huslers Heir
"Let the word of Christ dwell in you richly in all wisdom;" Colossians 3:16a
​