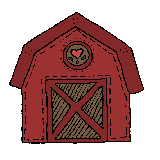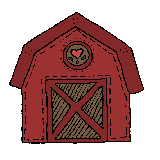 Welcome to our 2016 Foal Barn page. We are always excited to post those new baby pictures. There will be one less as Simply Huslers Heir lost her baby in January. We welcome our little Mabelline from ShezSimplyMiFancy. Then we got that call and pictures from Sandi Dittbrenner. WOWZA-pictured below. Many did not make it with all four on the ground, however we are thankful for the ones that did and always look forward to another year!
SIMPLY IT hit another home run with this colt out of a AQHA mare. We are thrilled to showcase this fine little guy. His mama is a first time mom and she has had a few things to learn, and is in the groove of motherhood now. This little guy had over 470 views on our Facebook page. Folks like to see all that color! Again, it is demonstrated clearly that's it's in the cross. Sandi couldn't be happier with what her mare delivered. Todate, he's growing and doing well. Congratulations to Sandi! We will post those updated photos from time to time. Facebook will certainly have the more current shots.
| Palomino Filly | Rosie loves her baby... |
| --- | --- |
| Mama keeps a close eye on things. | This filly doesn't miss a thing. |
| The black around her eyes and nose has begun to come. | She can keep up with mom. |
3/17/16-Rosie [ShezSimplyMiFancy] delivered a healthy palomino filly with a blad face & two blue eyes. Pictures are on day 1. We are thrilled to have this little gal join our line up. Legs are straight and all things are working well. There is always markers you like to get through without a hickup and we have done so. This is Rosie's 4th palomino filly and we are thrilled. Lots of fun days are in store for all. We'll keep current pictures on Face Book as well.
See PEDIGREE here.
1/23/2016
On Saturday [1/2/2016] night Reba went into premature labor. It was 12 weeks before her delivery due date. After a vet exam, it was determined that the foal was indeed dead. So he adminstered the necessary drugs to be able to pull the foal. Near as he could tell, the baby had been dead for 12-24 hours. Cause of death was a very twisted and knoted umbilical cord. Reba has since fully recovered from the stress of it all and is strong and healthy. We are thankful for that. There is always next year... The loss of this foal gives this mare a 50/50 live/dead foal stat.
Reba is pictured to the left with her two live foals. Top pictures are a week after losing this year's baby. She's a big strong mare and will live to produce more babies.