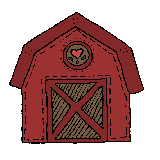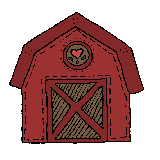 2022
Foal Barn
May 12, 2022
Hello world, we welcome the latest filly by HustlersGoldTemon to the Don & Judy Ranch!
How exciting it is to see such color and legs! Breeze is a super good mom caring for her baby in all situations.
Fun times for everyone as this little girl grows into a beautiful filly!
Check often on the
"Current News" page for updates.
CONTRATULATIONS!
APHA registration papers have been applied for and it looks like the name:
WatchMistyHustle
will be given. When pedigree arrives after the DNA testing completed it wil. Her registration color will be black at this time. I guess we will see what she sheds out as. What a fun filly!
WatchMistyHustle [pending]
What a surprise it was to find this little filly popped out in the wet snow that Wednesday morning. After stumbling to her feet, hauling her to the barn, she found her first meal. Things have been on the go since as she did all her first things easily.
When she was 11 days old that first run in the big yard was fast and without any trouble staying close to mom.
This little filly has talent over load and will be a fun project for anyone!
Stop by to see her anytime.
Check out VIDEOS here.
"Draw near to God, and He will draw near to you." James 4:8