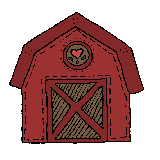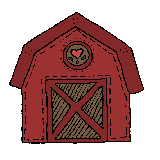 Christmas 2022
Season's Greetings to all!
​
O Christmas Tree, O Christmas Tree, how lovely are thy branches, O Christmas Tree, O Christmas Tree, Your boughs, so green in summer-time stay bravely green in winter-time, how lovely are thy branches.
​
Originally, in Rome and Egypt this tree was brought into the house in the winter solstice season to brighten up the home and add fragrance in pre-Christian time. The 1st decorated Christmas tree was in Germany in the 16th century & was called a "Paradise Tree" or "Yule Tree". Queen Victoria's husband brought the tradition to England in the 1840's. Early trees were decorated with edible things. The Christmas tree was brought to America by Irish & German settlers in the 17th century. November 1923 the first National Christmas Tree was erected in Washington, D.C. & President Calvin Coolidge lit that tree. Franklin Pierce, 14th President, first brought the Christmas Tree to the White House. There are 15,000 Christmas Tree farms in the U.S. growing up to 350 million trees. It can take up to 15 years to reach typical height of 6-7 feet. Most popular trees are Balsam, Douglas, Fraser, & Noble fir, plus Scots, Virginia & White pine.
​
We do not worship any created thing but the Creator, Jesus, who was born of a virgin. Mary, [His human mother] said: "My soul magnifies the Lord, & my spirit has rejoiced in God "my Savior." Luke 1:46-47 We do enjoy the beauty & reminder through the Christmas Tree.
​
As we mark off another year of living [even turning 70 with a REAL surprise party in April with Danyal coming from TX], we know time waits for no one & change is guaranteed. Things here have kept a steady pace going forward with many projects. With less than 15 inches of moisture this past year, the mowing was at a minimal. The hay supply is short, but PTL, I am able to find it for the horses. This past March birthed a black filly into the herd. She has been a treat to have our hands on & is now sold. She will be a huge blessing to her new owner, Keir! Two more are expected in spring 2023. Garden was less than productive with the hot dry winds. However, I was able to keep the hose running enough to harvest some goodies. There is always next year.
Dawn & Jerry have been great help & support in the many projects here. While it's been 2.5 years since Denny left, never a day goes by without thinking on his memory. Little can I understand how I've walked all these days without him, except for the love & care of the Lord. While I certainly can be lonesome, I'm never alone, as He promises never to leave or forsake us. But for God, I could not have walked even one step forward since Denny left.
May your Holiday Season & the coming New Year of 2023 be filled with His presence in a new & fresh way. Make intentional plans to draw closer to the One who can meet ALL your needs. We gain understanding & knowledge of "Who" He is through His written Word. To know God, we must know & believe His Word! "Knowing" something is NOT the same as "believing" something!
Blessings for this season & always!
Diane