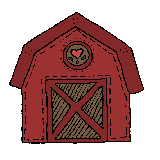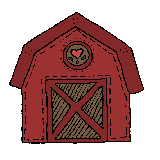 TESTIMONIALS
Send us your personal story if you own a horse from us!
We welcome pictures too!
Thanks!
​
"I press toward the mark for the prize of the high calling of God in
Christ Jesus." Philippians 3:14
Click on the picture arrows for additional photos of this super great 3 year old. Jozy now has over 60 Pinto points with many 4-H ribbon wins as well. What a fun testimony for Simply It's get! We are always thrilled to see success of our production, but expecially so for those young folks who indeed work so hard. Click here for pedigree
Simply Hustlers Star
It's official, Brianna is the new owner of Simply Hustlers Star-AKA-Razie. Bred by TRIPLE D PAINTS in Nebraska and purchased from Timmermann Ranch. Raz had some issues develop after we had him, however with the help of Dan's efficient training program he was able to help Raz overcome his issues. He also has helped Brianna become a better rider. Dan has a great training program. We will be taking Raz there for more training in the spring to get ready for the show season. We can't wait to see what the show season will bring for Raz & Brianna! Thanks to TRIPLE D PAINTS for breeding such an awesome horse. We are thankful for the trial period that T Ranch offers and the great staff they have there. Thanks to Dan for all your help! It's been greatly appreciated!
Susan- 12/2015
Stay tuned on Face Book for those 2016 testimonies!
Thank you Susan for loving Razie enough to believe in him and all the ability he has to give Brianna and your whole family! What a great win win!
Diane @ Triple D Paints
Dan Petersen & Simply A Gem @ PeteStable
Pictured above are some shots of my filly Simply A Gem - AKA - Lilly. She is out of a palomino mare that we raised here at PeteStables. Simply It-AKA-Teddy, owned by Triple D Paints, was boarded at our little horse facility at the time we put them together. What a great surprise when this little gal arrived. We have had to meet many challenges in her training proving that working those young horses takes daily persistance. At 72 I find that my hands on time with any of the horses is a great way to hold on to my youthful memories. Growing up watching the Western TV greats inspired me and has led to my continued love of horse ownership. What a blessing it has been to own our small operation on the edge of Marquette, NE. We have a nice 8 stall barn, riding area, and six pens with two open front shelters. I have always worked in town and this living space lets me leave work at work. My wife Bonnie is also involved and able to lend that helping hand working together and when duty required me to be gone. When the grandkids come to visit, the kid's saddle is always ready for riding. Fellowshiping with like minded horse folks keeps us up to speed in our love. Enjoy the days the Lord grants you for the clock ticks by quickly.
Thanks,
Dan Petersen
When your husband is the local route mailman, he gets around the country roads taking in everyone's operations. One day he came home telling of this well built colt who was still on mom and proclaimed, "One day I'm going to own that horse". I pretty much figured it was a pipe dream. However before the year was out, that bald face/blue eyed colt was standing in our yard. This marked the beginning of some amazing rides that we had never experienced for our son Brandon. Owning a show horse over a ranch horse gave us success in the show ring we only dreamed about. This colt is of the first crop from Hustlers Gold Temon-AKA-Rafe. That first year Brandon brought home Reserve Champion at the NE State 4-H Horse Show in YLL. What a feeling of excitement and accomplishment! As our son began the two year old training of Reggie, the lessons and training were nonstop and the personality of this colt fit so well with Brandon. His temperament was amazing and it gave a confidence to our son to press on making them champions many times in the coming years. Brandon was asked to show Reggie's half sister [Sheza Gold Star] in YLL at State, which was a near perfect run putting them in first place. He also pulled in first place in her two year old year in Lunge Line as well. He was able to own another colt out of Rafe and prepared him for YLL for the State Show. He again was able to garner first place with Rio that year giving him another trophy to add to his collection. There are testimonies of these horses in so many ways. It is impossible to list all the positives, but when you can put your neighbor's nine year old daughter on your two year old and the horse seems to know it, that makes pretty high marks in my book. She was able to show county fair with Reggie and pull home three trophies for her beginning show career. We have had all ages of young kids ride both of our colts. Every single time Reggie [5] and Rio [2] have given their very best behavior showing they are safe and trustworthy with any rider. The personality our horses naturally makes us smile and we are certain they will always be part of our lives. It's been an amazing ride and we know there are many more to come.
Thanks,
Amy Burruss
Reggie-Res.ChampYLL2010

Brandon/Reggie

ShezSimplyMiFancy-Grand Champion

ShezaGoldStar/Brandon-ChampionYLL

Maggie checking things out...

Trophy passes the smell test-2012

HustlinInRio winning YLL-2013

Waiting for the start...

Rio/Brandon-2013

Maggie/Brandon-2 yr old LL Champion

Called to the front...2013

Brandon/Maggie-2013

Yep...another trophy! 2013