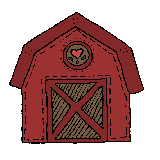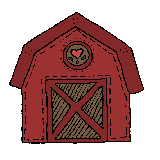 We've added our videos here in one place for you to enjoy some of the happenings here at TripleDPaints. Other videos can be found on the CURRENT NEWS page:
Please click on video links which will take you to YouTube.
"And it shall come to pass, that whosoever shall call on the Name of the Lord shall be saved." Acts 2:21
Here's a winter view of our little lay out with drone footage produced by our neighbor, Keir Albert.


T

hanks Keir!!!
WatchMistyHustle
At 11 days old [DOB-3/9/22], little Misty and mom were ready to get out of the corral and barn. Checking out the bigger yard and learning about hot fences was the lesson for the little girl. She stays close to mom taking her directions from her. What fun to watch those long legs run and buck!
Watch take #2
More videos will be posted later.
January 8, 2022
​
Getting to see Macie riding was indeed a sweet thing. She's growing up and in her training learning how to be a pleasure ride. We are thrilled with her progress and look forward to the day of getting on board. Thanks Julie for all your hard work with this filly!
WatchMacieShine on the "Driving Lines" for the 3rd time. She is a long 2 year old and is ready for those 1st rides. While she is still immature, she is a big filly standing 15.0 on her withers and 15.1 on her hip. Great things are in her future.
WatchMacieShine has always liked rolling as she dropped into the deep straw enjoying the roll here. She has cast herself up against the stall wall even as a baby. In a routine check when she was still on mom, I found her stuck and was able to get her pulled over. We've had to pull more than one horse over through the years, but a baby was the easiest.
After a spring rain, Macie wanted to splash and play getting a mud bath treatment. She didn't mind the wet or the mud one bit. Child's play for her!
​
​
​
​
​
​
​
HezSimplyAStar:
AKA-Ritchie, enjoyed
his 1st run in the mud!
Here is Rowdy [HezaGoldenHeir] acting up with all the girls. He was always ready to play. Now that he's nearly 2 years old, his riding days are just a head with Keir, his owner.
This video got over 10,000 views on FB on Nebraska Through The Lens. Fun times!
HezaNewTradition-AKA Rocky was a playful yearling. He would try most things to see if there was a response. He now lives in Abilene, TX with our daughter, Danyal. They have many fun times together.
Early September 2019 we cleaned up SimplyIt-AKA Teddy and snapped some memories for all of us. Please excuse the ad banner as it was supposed to be removed. Didn't work or happen. What a treasure with Denny!
The year was 2011,
The show was NE State 4-H Show,
The class was YLL,
The horse was Reggie, The exhibitor was Brandon Burruss,
The placing was 1st! The day was a super great memory made for everyone!
What: My Dream Horse
When: 2011
Who: ShezaGodStar
Where: At TripleDPaints
​
After waiting for my dream horse for years, this sweet filly arrived late in the evening of May 2, 2011. What happiness to see her come out just like I ordered.
Date was May 2020.
The plan was to show how most of fences always need fixing.
The subject was Denny.
He was always good for me in front of the camera.
The memory is priceless and timeless.
Enjoy the show...
WHO: WatchMacieShine
WHEN: June 13, 2019
WHAT: APHA Filly
WHERE: TripleDPaints
​
What a happy morning to find this little colorful filly in the stall that morning. She arrived without a witness and was ready for the day when I arrived. It's been a fun time raising her. She's a thinker for sure never missing anything.
Here is a fun look back at the winter last February. We had plenty of snow and cold.