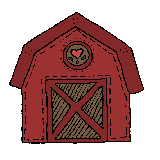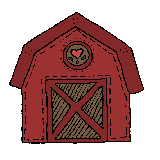 On 6/13/19 at 3:00 a.m. this little filly popped into our barn. How exciting to find her still wet laying there all ready to start life outside of mom. After a quick once over, it was clear she was healthy with all the color one needs to be regular registered APHA. We picked the "barn" of Macie because it's means, "Gift from God" which certainly is fitting. We will keep current pictures posted on FaceBook and here. Registration papers-pending. Click on photo to enlarge.
Resting
Just resting after birth.
Mama's lick
Rosie loves her new baby.
Long legs...
Lots more room for legs.
Mama & baby
Rosie loves her new baby.
First stand
First use of the long legs.
Breakfast
First meal @ 4 a.m.