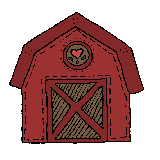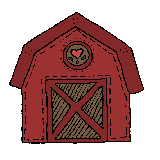 ABOUT US:
Greetings and welcome! Here at Triple D Paints we have a passion about our horses. We have learned, and are still learning, many things on the road of stud ownership, foaling, and raising those young horses. Like many things in life, we got to this point one step at a time. All of our horses, but Simply It, have been raised right here. That gives us real insight into exactly who they are. If you will listen and watch your horses, they will talk to you.
Our back ground is ag and horses are not a far step from that. Our children are grown and on their own leaving us with the need to stay involved with projects that challenge us each day. You can be sure horses will do just that. Some days when you consider the dollars and cents [sense] of it all, you wonder if it is indeed time to slow down. But keeping busy is a way of life which keeps us young...so to speak. And when those new babies hit the ground...it is awe-inspiring.
Our little operation is just north of the Platte River here in Nebraska. Country living is a way of life we love. As 2023 begins and after Denny's passing away, we all know that nothing here is forever as he was called home by the Lord Jesus in 2020. Several years before I gave pen to a paper called Eternal Life Insurance. I've linked it under our photo, and if you would, take some time to consider it's truths. If your faith in the Living God is lacking, don't delay in seeking Him...He is waiting.
Also we've added a couple of videos, one to celebrate our "golden" anniversary in 2020 prior to his passing and one to celebrate siblings.
Blessings to all who we know and have yet to meet,
Diane