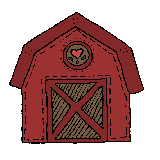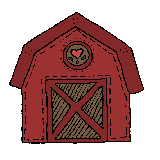 "He that overcomes, the same shall be clothed in white raiment; & I will not blot out his name out of the book of life, but will confess his name before my Father, & the angels." Rev. 3:5
HOWDY to all! Thanks for stopping by to visit. We hope you will enjoy the ease in which you can navigate through our pages. Lots of photos always tell the story & they certainly can be found here.
Read some of our CURRENT NEWS stories for happenings around the barn, watch a video or two, check out our STALLIONS, or read some of our TESTIMONIES.
Created a picture video of many of the babies from our two stallions. Runs about 10.5 minutes...ENJOY!
​
Do contact us with any questions or simply stop by for a personal visit!
​
​